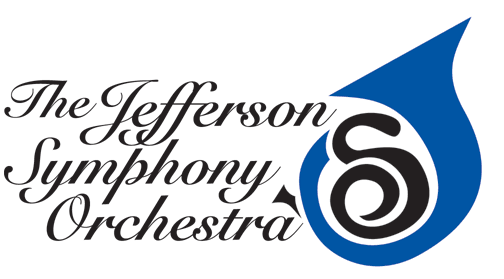 Dr. William Morse,
Music Director & Principal Conductor
2021/22...our 69th Season
Welcome!
​
Jefferson Symphony programs five classical concerts each season in addition to showcase recitals, artist competitions, and free summer events. Year after year, we enhance the quality of life in Jefferson County and beyond as a cultural resource for our audience members and performing musicians.
Jefferson Symphony proudly returns to the Green Center at the Colorado School of Mines for our entire season of performances.
Season Premiere
:
Stas Venglevski, bayan accordion
October 17, 2021 -- 3:00 p.m.
DVOŘÁK
GALLA-RINI
​
DVOŘÁK
Concerto No. 2 for Accordion
*with Stas Venglevski
Symphony No. 9 in E Minor, op. 95
"From the New World"
Holiday Concert: James Baumgardner & Emily Murdock
December 5, 2021 -- 3:00 p.m.
Marriage of Figaro Overture
L'Arlésienne Suites, selections
...and festive, seasonal favorites!
Online ticket sales have closed.
Visit our ticket table at the Green Center to purchase tickets.
Adult: $27.00 ---- Senior: $25.00
Student: $10.00 ----- Child: $5.00
Winter Concert
: Daniel Gostein
, marimba
February 13, 2022 -- 3:00 p.m.
ROSSINI
SAMMUT​
​
HARCHANKO
BEETHOVEN
The Barber of Seville Overture
"Sugaria" Marimba Concerto
*with Daniel Gostein
Symphony No. 6 in F Major, op. 68
"Pastoral"
JSO Young Artists
: JSO*YAC
2022
Winner
March 27, 2022 -- 3:00 p.m.
TCHAIKOVSKY
STRING CONCERTO​
Symphony No. 5 in E Minor, op. 64
Season Finale
: Evergreen Chorale & Guests
Carmina Burana
*with Evergreen Chorale
and Christie Conover,
Joseph Gaines,
Steven Taylor
​
New to Jefferson Symphony?
Make your inbox musical.