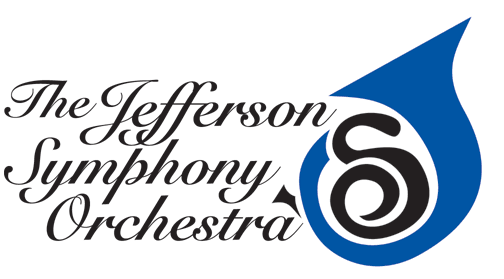 Dr. William Morse,
Music Director & Principal Conductor
Winter Concert:
Music of William Grant Still
Sunday, February 16, 2020 -- 3:00 p.m.
​
Green Center -- Colorado School of Mines
As a tribute to the composer, JSO programs two works by William Grant Still during Black History Month, annually observed in February. Known as "the Dean" of African-American composers, William Grant Still was also a major cultural contributor to the Harlem Renaissance. JSO performs Still's Second Symphony and includes artist Don Hilsberg as soloist in the "Ennanga" Concerto for harp and orchestra.
Carl Nielsen's "Helios Overture" contributes an elegant showpiece to the repertoire list and offers the audience a musical setting of Greek god Helios and his chariot of the sun and sky. Alberto Ginastera, often inspired by his Argentine landscape and folk-culture, wrote "Estancia" to idealize gaucho life on grassy plains.
Helios Overture Carl Nielsen
​
Estancia: Ballet Suite Alberto Ginastera
​
"Ennanga" Harp Concerto William Grant Still
guest artist Don Hilsberg, harp
​
Symphony No. 2
(Song of a New Race) William Grant Still
Carl Nielsen composed the Helios Overture during a stay in Athens, where his wife, Anne Marie, was studying ancient Greek art. According to his letters and diary he was working on the composition in March, April and May 1903.
Anne Marie was studying Greek art, while Nielsen, being a man of many interests, was interested in archaeology. The local conservatory placed a study room with a piano at Carl Nielsen's disposal. Here he could sit and compose when he was not on excursions in the surrounding mountains with or without Anne Marie. Nielsen's stay in Athens gave him the inspiration of a work depicting the sun rising and setting over the Aegean Sea, an overture which he called Helios.
​
On the score Nielsen wrote:
"Silence and darkness,
The sun rises with a joyous song of praise,
It wanders its golden way
and sinks quietly into the sea."
I. Los trabajadores agricolas
(The land workers)
II. Danza del trigo
(Wheat dance)
III. Los peones de hacienda
(The cattle men)
IV. Danza final: Malambo
(Final dance: Malambo)
In 1941, the American ballet director Lincoln Kirstein commissioned Ginastera for a "Ballet in One Act and Five Scenes, based on Argentine country life." In keeping with Kirstein's original request, the ballet takes place on the vast, grassy Argentine Pampas, on a farm or cattle ranch.
​
Estancia represents the passage of a single day: dawn, morning, afternoon, night, and dawn. The ballet's action takes on an arch-like structure and simultaneously tells the story of simple love and symbolic resolution of the ways in which city life was encroaching on the old ways. Specifically, it tells of a city boy who watches, and falls in love with, a country maiden. After some initial contempt for him, her feelings turn to admiration after he proves his skill in taming wild horses. Romance, starlight and then the inevitable new day follow.
Symphony No. 2
(Song of a New Race)
I. Slowly
II. Slowly and deeply expressive
III. Moderately fast
IV. Moderately slow
The life and career of the African-American composer William Grant Still qualifies as the quintessential American 'success story.' Often referred to as the 'dean of African-American composers,' Still rose from humble beginnings to work as an arranger while studying composition with Edgar Varèse. Symphony No. 2, the last of a trilogy of works depicting the African-American experience, presents the vision of an integrated American society.
​
Leopold Stokowski and the Philadelphia Orchestra premiered the Symphony No. 2 on December 10, 1937 to rapturous reviews. Contemporary reviewers found it "of absorbing interest, unmistakably racial in thematic materials and rhythms, and triumphantly articulate in expressions of moods, ranging from the exuberance of jazz to brooding wistfulness." Still's typically luminous string writing is, throughout the work, very moving. (David Ciucevich, Jr.)
I. Moderately fast
II. Moderately slow
III. Majestically
Ennanga was composed in 1956 with input from Lois Adele Craft, a harp virtuoso and Still's friend, who also gave the premiere in Los Angeles. Ennanga is in three movements: in the first, percussive textures in the harp and piano offset rhythmically charged statements from the strings; in the second, the harp sings a melancholy tune accompanied by the other instruments; and the third features the harp's characteristic glissandi.
The choice of title -- the Ugandan word for a miniature harp -- makes the instrument's special significance clear.
Join us for a February celebration!
Let the outstanding musicianship of JSO + our diverse programming create a memorable symphonic event for you. Tickets available now. All seating general admission.
Adult:
Senior:
Student:
Child:
** Season Members receive 10% off any add'l tickets purchased. **