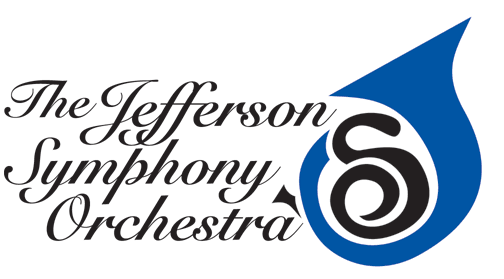 Dr. William Morse,
Music Director & Principal Conductor
Sunday, December 08, 2019 -- 3:00 p.m.
​
Green Center -- Colorado School of Mines
Jefferson Symphony Orchestra returns to Golden and will present its Holiday Concert at the newly renovated Green Center on Colorado School of Mines campus. The Holiday Concert, an annual, festive showcase for the organization, highlights guest artists James Baumgardner and Christie Conover on stage with Maestro William Morse and eighty members of JSO's full ensemble.
Christie Conover, soprano
​
​
​
​
James Baumgardner, tenor
Festivities Peter Boyer
​
Symphony No. 2 Howard Hanson
("Romantic")
​
...and many Holiday selections...
...a festive, merry second-half...
​
​
"As the occasion for this series of commissions was a celebration of the 50th anniversary of the Eastern Music Festival, it seemed to me that a short celebratory work was in order.
I have written a number of such celebratory works over the years, and enjoy composing pieces in this jubilant vein when the occasion demands. Focusing on the idea of a festival brought to mind the term "festivity," which is defined as "the celebration of something in a joyful and exuberant way." This description seemed apt for the mood of this short work, and so I titled it Festivities. I hope that the work succeeded in contributing to a joyful celebration of the Eastern Music Festival's golden anniversary, and that it may fulfill a similar function as a rousing opening work on other programs."
Symphony No. 2
"Romantic"
I. Adagio
II. Andante con tenerezza
III. Allegro con brio
The Symphony No. 2 in D-flat major, Opus 30, "Romantic", was written by Howard Hanson on commission from Serge Koussevitsky for the 50th anniversary of the Boston Symphony Orchestra in 1930.
The "lyrical, haunting second theme" of the first movement has become known as the "Interlochen theme"(as it is performed at the conclusion of all concerts at the Interlochen Center for the Arts). It reappears with greater emphasis in the following two movements. In fine art and popular culture, the symphony had the distinction of being one of the very few American works that Arturo Toscanini conducted when he was music director of the New York Philharmonic Orchestra; film composer John Williams used the symphony as a model for his music for E. T.
Join us for a Christmastime celebration!
Let the warm sounds of JSO + our outstanding
guest artists create a symphonic holiday event for you.
Tickets available at the door. Visit our box office before the symphony for admission.
Jefferson Symphony Orchestra