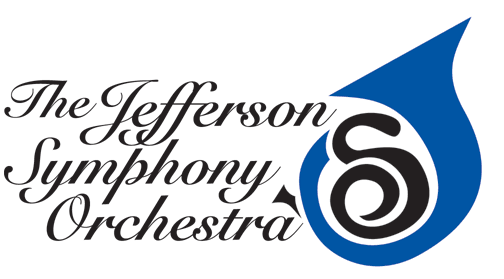 Dr. William Morse,
Music Director & Principal Conductor
Season Premiere
:
Stas Venglevski, bayan accordion
October 17, 2021 -- 3:00 p.m.
DVOŘÁK
GALLA-RINI
​
DVOŘÁK
Concerto No. 2 for Accordion
*with Stas Venglevski
Symphony No. 9 in E Minor, op. 95
"From the New World"
Symphony No.9 in E Minor, Op. 95
"New World Symphony"
Antonin Leopold Dvorak (1841-1904) was born in what used to be known as the Austrian Empire, and which is now the Czech Republic. He was a gifted violinist but his true musical love was composing. By the time he was 33, he was quite well known as a composer in the Prague area, but he wanted to enlarge his reputation. He submitted fifteen works (which included two symphonies, several overtures and a song cycle) in the competition for the Austrian State Prize for Composition. He not only won that prize, but also won it in two succeeding years. Johannes Brahms and the well-known critic, Eduard Hanslick, were on the jury, and they both became ardent supporters of his music. Brahms even arranged for his own music publisher, Simrock, to publish Dvorak's works, and he also took it upon himself to proofread Dvorak's compositions before they were submitted to Simrock.
Dvorak composed in all the musical genres and his abundant melodic inspiration and technical fluency assured him worldwide fame. In his 63 years, he produced many orchestral works, including 9 symphonies, 11 operas, 10 choral works, 14 string quartets, many chamber works with piano, a plethora of piano works, and many songs.
In the late 19th century, the musical ideals of the United States were still mired in European classical models. That didn't sit well with a handful of American patrons who sought to develop and project America's own national musical character in ways that would equal the level of art music in Europe. Among those patrons was Jeanette Thurber, wife of a wealthy new York businessman. She founded the National Conservatory of Music in 1885 and then decided to add a school of composition to the Conservatory. At that time Dvorak's reputation as a symphonist was surpassed only by that of Brahms, and in 1892, Mrs. Thurber offered Dvorak an annual salary of $15,000, about 25 times what Dvorak was making as an instructor at the Prague Conservatory.
While Dvorak was weighing this offer that he couldn't refuse, he finished composing a series of three orchestral pieces with, in his words, "the purpose of portraying impressions of what a human soul might experience". He named these pieces "Nature", "Life", and "Love". They were performed together, as Opus 91, at their joint premiere in Prague in April, 1892, conducted by Dvorak. The composer, having taken up Mrs. Thurber's offer, left for the United States in September, 1892, and he conducted the three orchestra pieces in Carnegie Hall to great acclaim the next month at a celebration honoring the 400th anniversary of Columbus' discovery of America.
He then decided to publish them as three distinct pieces. "Nature" became "In Nature's Realm", Op. 91, "Life" became "Carnival", Op. 92, and "Love" became "Othello", Opus 93. "Carnival" describes the high spirits of a festive carnival, setting the sounds of boisterous crowds, of salespeople in their booths and of circus barkers, and interspersing that merriment with the gentle music of a pair of lovers wandering around.
Anthony Galla-Rini, was born in Connecticut to Italian immigrants. As a youth, he became part of his family's vaudeville band, called the Galla-Rini Four. They toured the vaudeville circuit from east to west coast, and during those 20 years of travel he learned to play the accordion in addition to eleven other instruments. His preference and real love was for the accordion because it, like the piano, is musically complete in itself.
​
Galla-Rini then opened an accordion teaching studio in San Francisco, but his interest in composing led him to move to New York, the heart of the music publishing industry. There his fame and importance grew and he became one of the founding members of the American Accordionists' Association. He also founded the International Accordion Teachers Guild in Chicago.
He returned to California in 1942 and joined a rumba band, playing at the Trocadero on Sunset Boulevard. This proximity to the movie industry led to his playing in soundtracks for films such as Rhapsody in Blue, High Noon and The Gunfighter. He also began touring the United States and Europe and he won many accolades and awards during the following years up until his death, at the age of 102. One such award was the title "Cavalier of the Star of Solidarity", bestowed by the president of Italy, for his efforts in "strengthening the cultural bonds between Italian and American people and for developing American interest in the development of the Italian accordion".
Galla-Rini made many technical improvements for the accordion. He also wrote several books about the accordion and he made many transcriptions of classical music for the instrument. In addition to two concertos he composed an Accordion Sonata and many other solo accordion pieces. His first concerto, in G minor, premiered in Oklahoma City in 1941.
His second concerto, in E minor, the one being performed today, was composed in 1976 for a type of accordion called the Bayan. The Bayan is a Russian-developed accordion named for a ninth century poet, artist and musician (The Boyan) who first appeared in a troubadour poem. The keyboard of this accordion is different from the usual accordions in that it has five rows of buttons instead of the usual piano-type keyboards. That combined with its free-bass converter. gives the instrument a greater range and a fuller sound in the bass.
The accordionist, Rocky Frost, played the premiere of the Accordion Concerto in E minor, accompanied by the piano. Today's soloist, Stas Venglevski, was actually the first soloist to play the entire three movements of the concerto with orchestra.
Symphony No.9 in E Minor,
"New World Symphony"
Dvorak spent three years in the United States, from 1892 to 1895. Shortly after his arrival he wrote a series of newspaper articles "reflecting on the state of American music" (the quote is from one of the articles). He felt that Americans would find their own national style of music through the music of Native Americans and African Americans – a prescient belief because jazz, blues and rock have not only provided a uniquely American sound, but also have profoundly affected world culture.
Dvorak wanted to use "American Music" in his compositions, much as he had used Czech folk idioms in his music before coming to the United States. At the National Conservatory of Music he met Harry Burleigh, a gifted student who would one day be one of the earliest African-American composers. Burleigh sang many American spirituals to Dvorak, and the songs inspired much of the content of the 9th Symphony. During his first winter in New York he began to write the Symphony "From the New World", on commission from the New York Philharmonic. At first there was considerable confusion among audiences and critics about the source of its themes, but the composer soon set things clear. He insisted that it was nonsense that he had used actual Native American or African American tunes, and that he had only written "in the spirit" of native American music.
​
When Dvorak returned home in 1895, he left behind a legacy even greater than Mrs. Thurber had dared to dream – the very first piece of serious music that somehow managed to embody and convey the American spirit. Wildly popular at the first performance and ever since, Dvorak's "Symphony from a New World" paved the way to the world-wide acceptance of American music. Several themes from the symphony have been used widely in films, TV shows, video games and advertisements. The theme from the second movement was adapted into the spiritual-like song, "Goin' Home", by one of Dvorak's pupils, Williams Arms Fisher, in 1922. Fisher also added his own words:
Goin' home, goin' home, I'm a goin' home;
Quiet-like, some still day, I'm jes' goin' home.
It's not far, jes' close by, Through an open door;
Work all done, care laid by, Goin' to fear no more.
Mother's there, 'spectin' me, Father's waitin' too;
Lots o' folks gather'd there, All the friends I knew,
Home, I'm goin' home! Nothin' lost, all's gain,
No more fret nor pain, No more stumblin' on the way,
No more longin' for the day, Goin' to roam no more!
Mornin' star lights the way, Res'less dream all done.
Shadows gone, break o' day, Real life jes' begun.
There's no break, there's no end, Jes' a livin' on;
Wide awake, with a smile, Goin' on and on.
New to Jefferson Symphony?
Make your inbox musical.