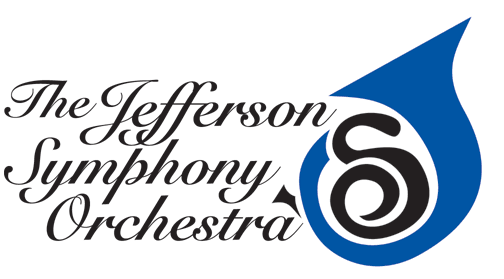 Dr. William Morse,
Music Director & Principal Conductor
Jefferson Symphony Orchestra
Y

OUNG

A

RTISTS

C

OMPETITION
Starting March 2021, JSO*YAC is receiving applications via Acceptd.
Begin your application and audition requirements here.
The Jefferson Symphony Orchestra Young Artists Competition (JSO*YAC) provides opportunities for aspiring young musicians to perform live in front of an audience and a panel of judges for cash awards including $5000 Grand Prize and our invitation to perform with the JSO.
Round 1 Now through November 01, 2021
​​
Applicants must submit a complete piece (all movements), either a concerto or comparable work via Acceptd.

​The entire piece must be accompanied by orchestra or by piano throughout. - If one track has orchestra accompaniment, orchestra accompaniment must be used on all other tracks. - The piece must be one for which orchestral parts are generally available.

The application, recording and fees must be received no later than midnight on the specified date.

No late entries will be accepted.

Judge(s) will select up to twelve finalists from the applicants who pass the initial screening.

Applicants will be notified of the results as soon as possible (no later than two weeks). Decisions of the judges are final.
NOTE: Piece submitted for Round 1 must be the piece performed in Round 2 (the live competition) and in concert with the JSO.
Round 2 Live Finals in Colorado on January 15, 2022
​​
Finalists MUST perform with an accompanist and must provide a (complete) piano score for the three judges. (Photocopies are acceptable.)

We encourage you to use an accompanist from the Denver area whom we recommend OR you may bring your accompanist.

Finalists assume all fees for the accompanist they use.

Judges will select the First, Second, and Third Place winners. Finalists will receive judges' written comments after event.

Winners will be announced after the completion of the live competition.​

The three award winners and their accompanists will present a public recital on the evening of the competition in January.

Each winner will receive $1000 toward their respective prize following the results of the competition in January.

Full cash awards for all winners will be distributed (in person or mailed) following the Young Artists Concert in March 2022.
NOTE: Piece performed during Round 2 must be the piece performed in Round 1 (the audio submission).​
JSO*YAC Experiences
"I am so grateful to have had the opportunity to come to Colorado and play for the judges, audience and my peers. It is sometimes very hard as a young musician to find rewarding venues to play for. Here, the music is obviously treasured by the listeners and participants alike. Thank you for giving me this opportunity. I could not have hoped for a better weekend."
– Finalist
​
"The finalists are all winners! It was a very exciting event to judge. It was revitalizing to be able to listen to such high quality performances, which reflect the musicians' dedication to their art. It made me want to go home and practice!"
– Judge
Dr. William Morse
Music Director and Principal Conductor