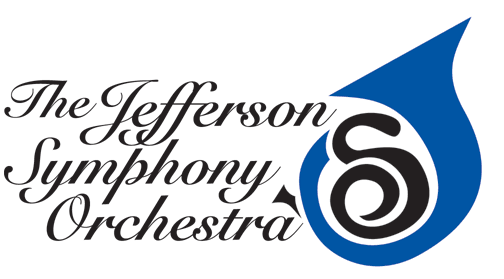 ...life is better with music!
SCOTT O'NEIL
Guest Conductor

2023 Young Artist
TBA January 2023
Colorado School of
Mines Green Center
Golden, Colorado
Sunday
April 2
3:00 p.m.
1 hour and 30
minutes with
intermission
What's interesting about this concert...
The 2023 Young Artist performs their piano concerto selection with JSO upon winning our

Young Artist Competition

. Additionally, they perform a solo recital for patrons offering you a chance to meet our distinguished guest.
​
The Eighth Symphony by Dvořák is sheer joy. The harmony of moods, vivid orchestration, and lively rhythms were inspired by nature and walks the composer would take by streams and in forests.

​
​
Dvořák often relied on Czech culture and scenery for inspiration. In this symphony, he uses the orchestra to depict bird calls, a passing storm, rousing folk dances, and gentle breezes.
ANTONÍN DVOŘÁK


Symphony No. 8
PIANO CONCERTO
...to be announced
January 2023
Your symphony experience is waiting — tickets available now.
Season members receive discounts &

free

admission. Learn more...
Acclaimed conductor Scott O'Neil has a decorated career as former resident conductor of the Colorado Symphony, the Utah Symphony, and many more around the U.S. Known to many as a contributor to 'Behind the Baton' on CPR Classical, he has also collaborated with classical artists Van Cliburn, Itzhak Perlman, Joshua Bell, and Lang Lang.
The winner of our Young Artists Competition adds their top-prize concerto performance to our program. The JSO*YAC live auditions and finals are held in Colorado each year and attract rising talent from national and internaional music institutions.
For seventy years, the Jefferson Symphony Orchestra has made music thousands of people in and around Jefferson County have enjoyed. What motivates our ensemble also motivates those who attend — a love of great music. Our symphony series and edcational programs add a new dimension of awareness, enrichment, and engagement to music-loving audiences.
Social? Check us out! Or subscribe to
our newsletters for symphony updates!
Our venue — welcome to the Green Center in Golden
The Green Center on Colorado School of Mines campus houses a Grand Lobby, two lecture halls, and its newly renovated auditorium with an extravagant concert stage for concert productions
​
As the largest auditorium in Jefferson County, the Green Center accommodates 1,400 patrons in upholstered retracting theater seats and offers a perfect acoustic experience for live music.
Jeffco students receive

free

tickets all season
Our concerts are free for Jeffco school students! Enjoy a symphonic experience with your students or family — read more from JSO.
All youth in Jefferson County K—12 schools receive guest admission from our ticketing attendants. Students will receive one free ticket with the purchase of an adult ticket to concerts during the 2022/23 season