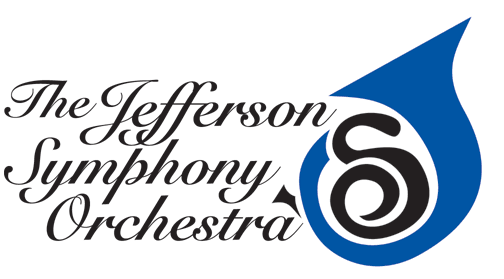 Dr. William Morse,
Music Director & Principal Conductor
Information from JSO about our 2020/21 Season
JSO concerts canceled through August 2021
- January 18, 2021-
​
Dear Patrons and Symphony Supporters,
The Jefferson Symphony Orchestra remains committed to prioritizing the health and safety of everyone in our musical community. However regretfully, we are sharing that due to the continuing COVID-19 crisis, all JSO-produced concerts at the Green Center have been canceled through August 2021. While perhaps not surprising during these times, it is disheartening to keep our venues shut and not share the experience of live music with our audiences.
Previously, the Jefferson Symphony closed the first half of its 68th season through January 2021.
​
These new updates affect the following events:
February 14, 2021 – Winter Concert: JSO + Stas Venglevski, bayan accordion
March 21, 2021 – Young Artists: JSO + Daniel Gostein, marimba
May 09, 2021 – Season Finale: Carmina Burana" – JSO + Evergreen Chorale
​
In addition:
​
March 2021 – Young Artists Recital Fundraiser – featuring Daniel Gostein, marimba
May 2021 – Symphony Showcase – featuring JSO musicians, chamber music
August 2021 -- "Concert in the Park!" -- Parfet Park, Golden, CO
Though we still have no confirmed date, Maestro Morse hopes to resume performances and rehearsal later this year as conditions permit. "It is impossible to predict the future at this point, but we are all hopeful that things will get back to normal by the end of summer and that we can meet in a normal way for the 2021-2022 season. My personal hope is for a strong return in the fall and a terrific program for our traditional October concert," said JSO Principal Conductor William Morse.
Jefferson Symphony continues to be in communication with its peer organizations and Colorado School of Mines venue administrators to stay on top of this evolving situation. Additionally, the Symphony will maintain a strict and rigorous set of safety protocols for all essential building operations. We will continue to follow the guidance of the Centers for Disease Control and local health authorities including the Colorado Department of Public Health and Environment (CDPHE). Jefferson Symphony sincerely thanks you -- our patrons, our audience members, our symphony advocates -- for your support and continued outreach. We are grateful for you all. ​